13. How to Add Smoke to a Background
Step 1
Place a new smoke image on top of all layers and change its layer's Blend Mode to Screen.
Resize the image to fill one side of the document.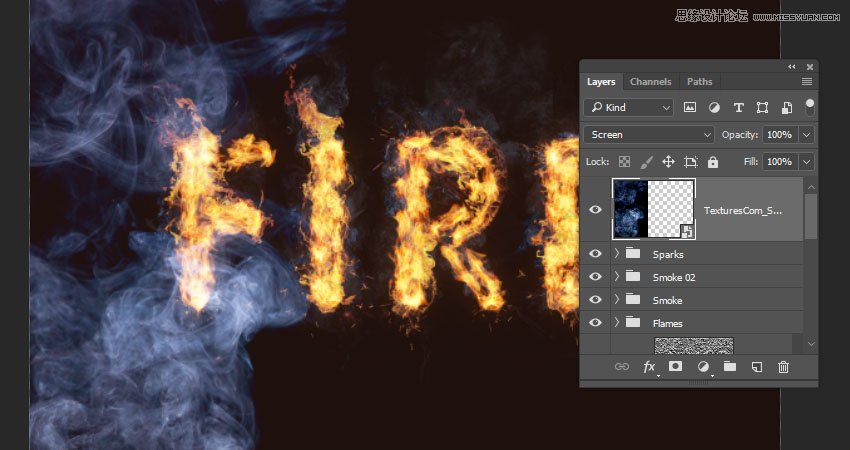 Step 2
Press Command-U to adjust the Hue/Saturation. Check the Colorize box, and change the Hue to 215, the Saturation to 25, and the Lightness to -83.
Keep in mind that these values are the ones used in the tutorial, but you can always tweak them to suit your work and images.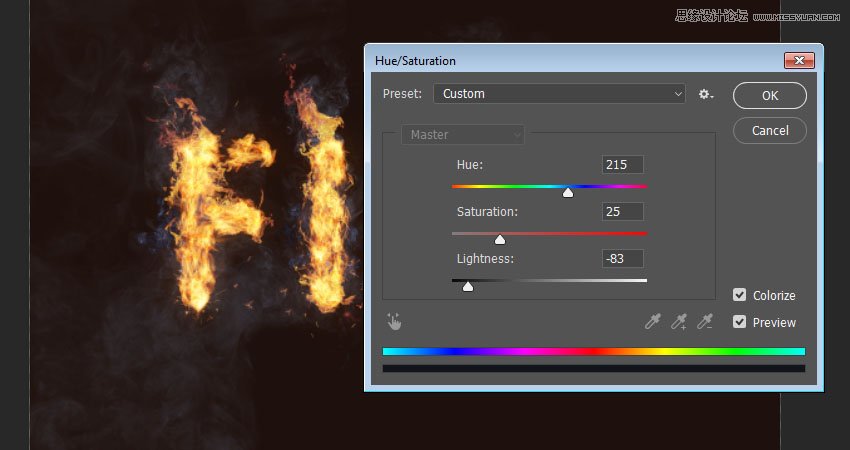 Step 3
Go to Filter > Blur > Gaussian Blur, and set the Radius to 6. The aim here is to create a subtle foggy effect all around the text.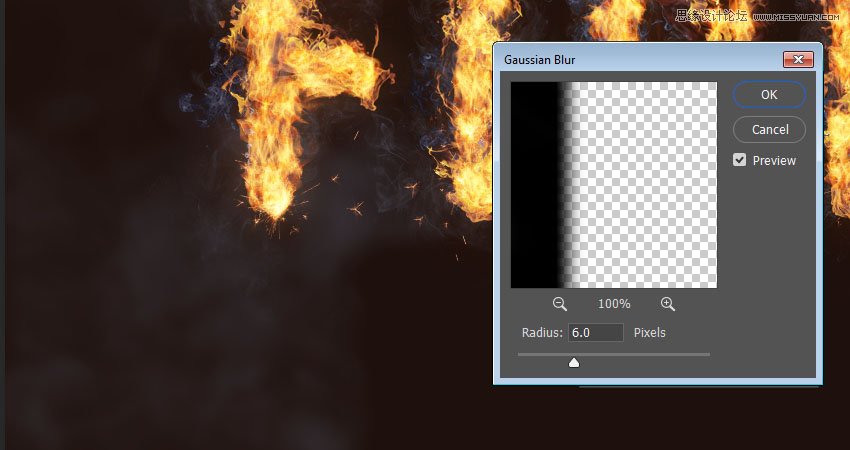 Step 4
Repeat the same steps to add a couple more smoke images.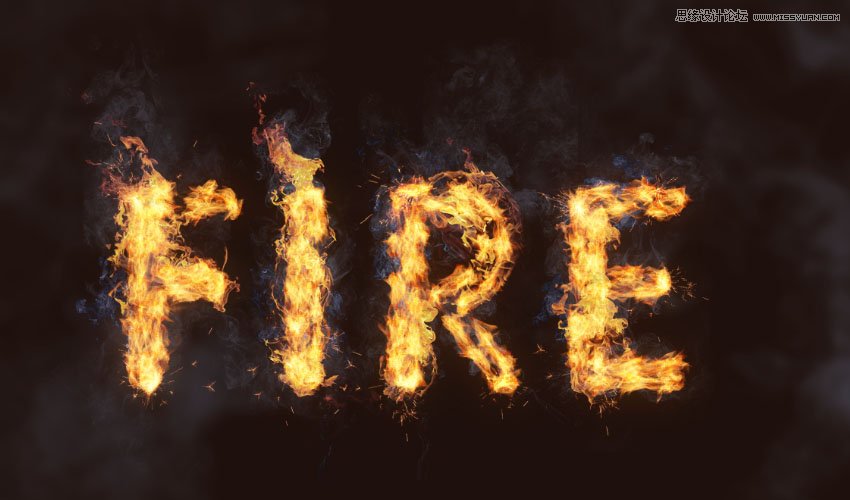 Step 5
You can also add some more behind the text.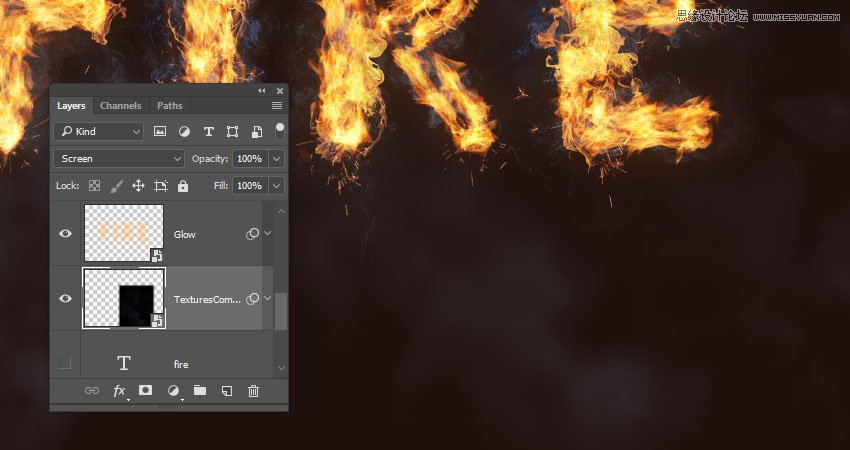 14. How to Add a Background Texture
Step 1
Place the Fireworks0017 - Image 2 texture on top of the Solid Color layer, and change its layer's Blend Mode to Linear Dodge (Add) and its Opacity to 50%.
Transform the texture as needed to fill the background.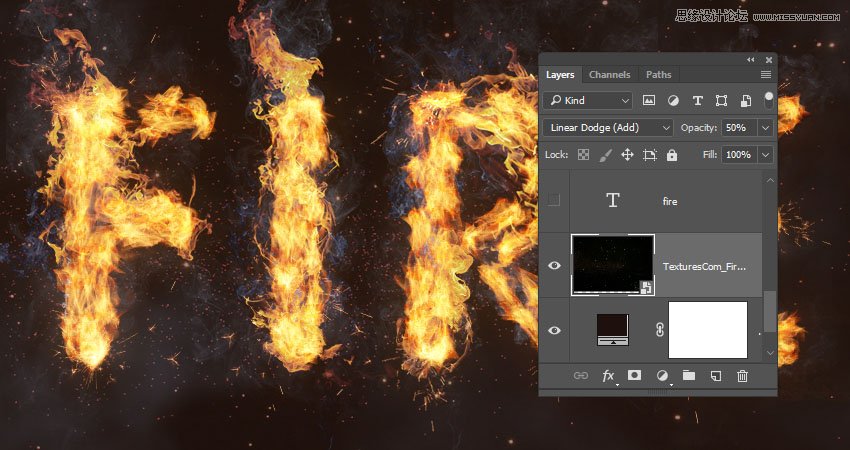 Step 2
If you want to get rid of any parts of the texture, click the Add layer mask icon at the bottom of the Layerspanel, and make sure to select the mask's thumbnail.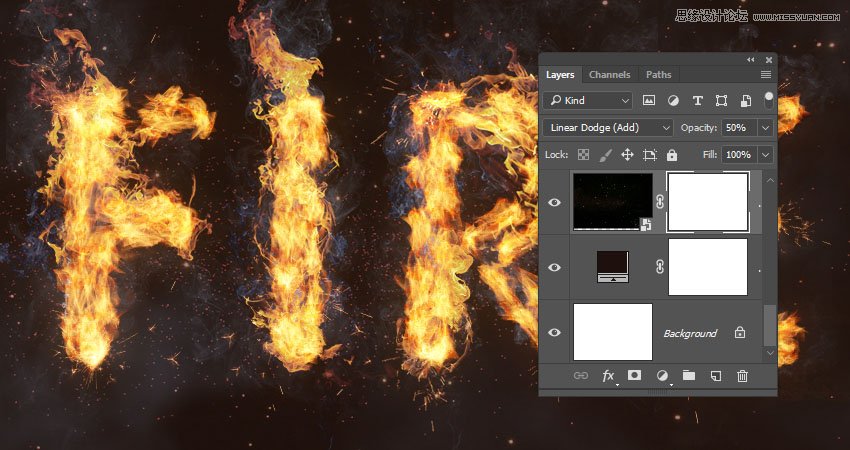 Step 3
Set the Foreground Color to Black, pick the Brush Tool, and choose a soft round tip. Paint over any areas you want to erase.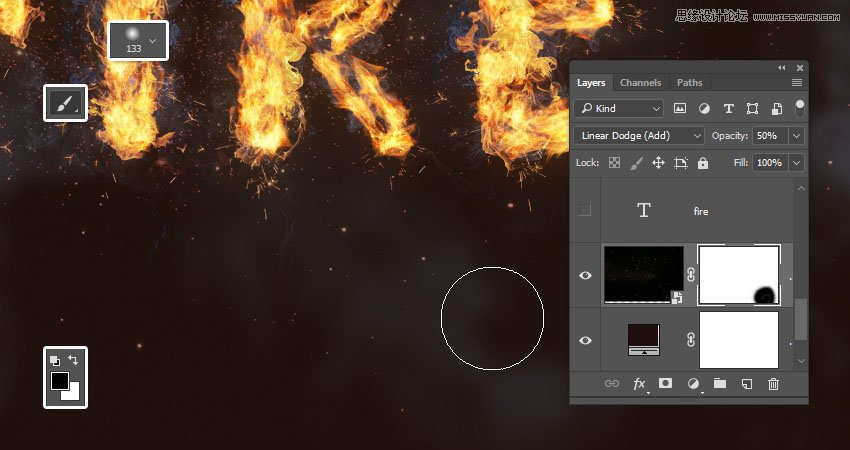 15. How to Apply Final Adjustments
Step 1
Click the Create new fill or adjustment layer icon at the bottom of the Layers panel and choose Color Lookup.
Choose FoggyNight.3DL from the 3DLUT File menu, and change the layer's Opacity to 10%.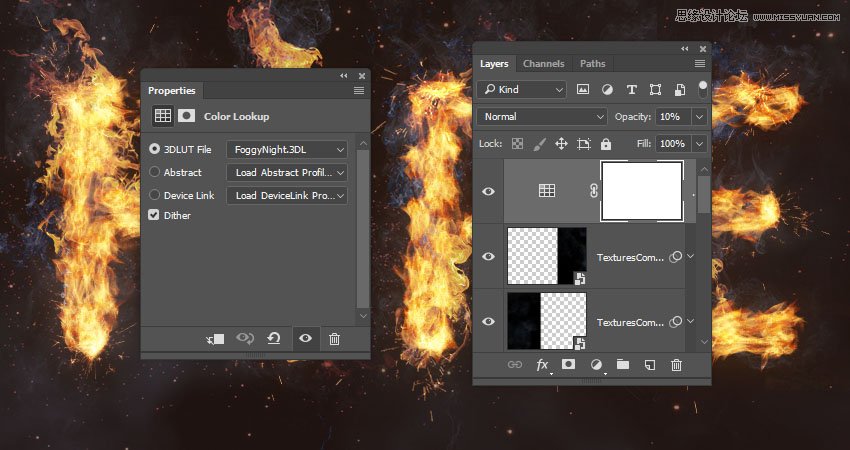 Advertisement
Step 2
Select the Flame Texture layer, and go to Filter > Blur > Gaussian Blur and set the Radius to 3 so that the texture is not as harsh.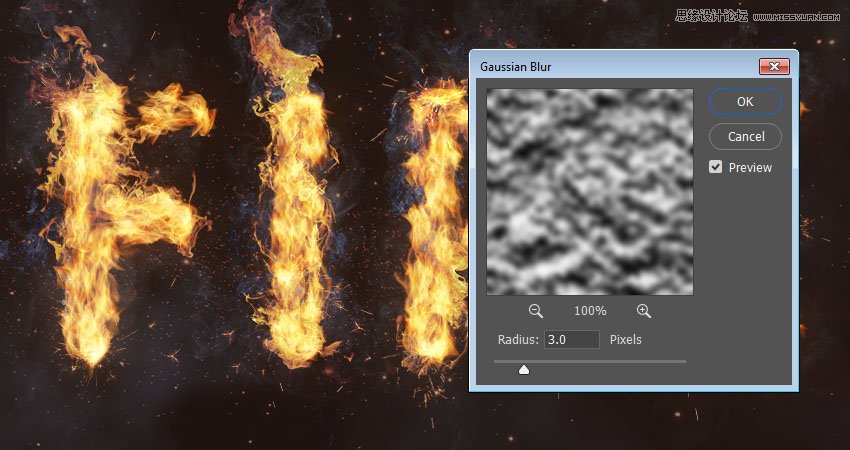 Congratulations! You're Done
In this tutorial, we created a text work path and stroked it with flames using the Flame filter. Then, we started adding flame, smoke, and spark image textures to build up the effect. We also used blending options, filters, and adjustments to better blend everything together. Finally, we added the background and some finishing touches to finish off the effect.
Please feel free to leave your comments, suggestions, and outcomes below.